Everyone must have had the experience of standing in long queues to pay the electricity, water, and phone bills. Billing was a tedious task that required a lot of time before 2017. The Bharat Bill Payment Service (BBPS) was launched by the National Payment Corporation of India (NPCI) on the recommendation of the RBI. BBPS is an integrated payment system that provides various types of bills, fees, etc., to the customers in one place.
When did BBPS service start?
A unified bill payment system accessible across the country was long needed to make it easy for people to deposit their bills. In 2014, the guidelines for Integrated Payment System were issued by the Reserve Bank of India on 28 November 2014. BBPS was developed by the National Payment Corporation of India and was launched in August 2016.
How does BBPS Service Work?
The working mechanism of the Bharat Bill Payment Service is divided into two parts that work in coordination with each other. The first and second are called BBPCU and BBPOU. 
BBPCU is the central unit of the Bharat Bill Payment Service, which works to establish rules and procedures for all participants. It also does the work of dispute resolution, clearing, and settlement between the BBPOU and the agent. The second entity, BBPOU, operates the online and offline bill payment systems for the Bharat Bill Payment Service.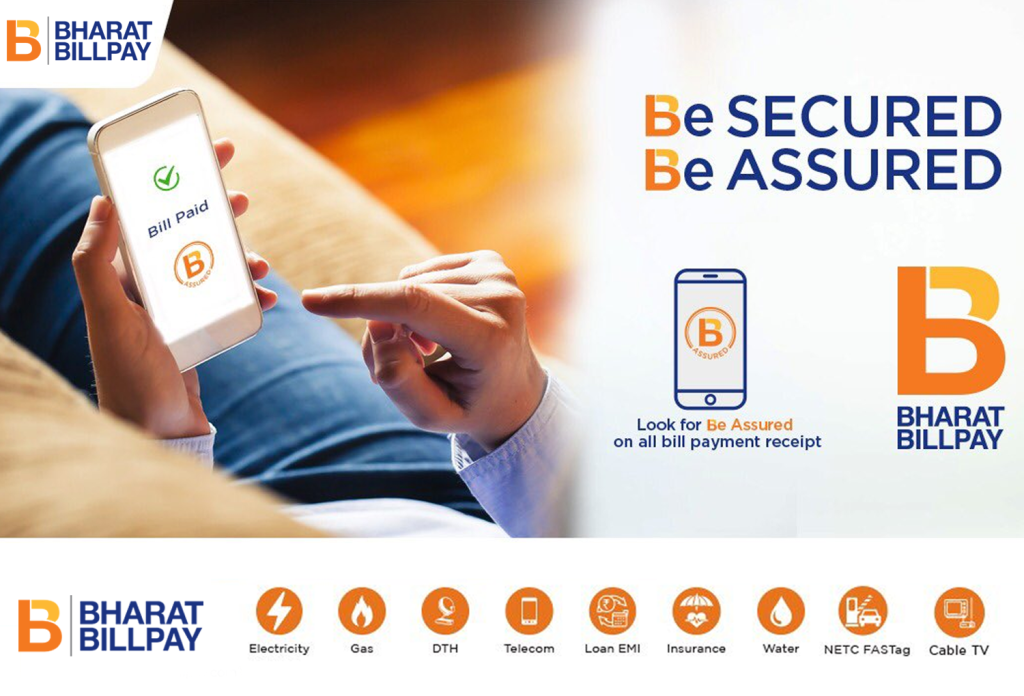 Billing services available in the BBPS service
The following services will be available in one place through the BBPS service:
Electricity bill
Water bill
Broadband bill
Gas bill payment
DTH
FasTag
Housing tax
Features of BBPS Service
It is an easily accessible service everywhere.
Payment can be made through BBPS both online and offline.
You can pay through Cash, Debit Card, Credit Card, or UPI.
It is an integrated bill payment system that connects billers, consumers, banks, etc.
What are the benefits of BBPS service?
People in the country have found it easier to use the BBPS service. Earlier, people had to stand in long queues for hours to pay their bills, but now the work is done instantly. 
Thousands of departments across the country connect to the BBPS service, through which water bills, electricity bills, broadband bills, and DTH are paid quickly. These services allow accounts to be delivered soon from anywhere and anytime. 
No need to visit different websites of companies or departments for various bills; you can quickly deposit many bills in one place. 
Bill payment through BBPS is helping in a cashless economy and saving time and money. For BBPS service bill payments, customers can make payments by debit card, credit card, net banking, UPI, and offline.
Contribution of BBPS to Digital India
Over 20,000 institutes have joined BBPS since its launch in 2016. The transactions by the Bharat Bill Payment Service are increasing every year. About one crore transactions took place in the financial year 2017-18, which has grown to 18 crores in 2020-21, and 3600 crore transactions took place.
BBPS service access with Paydeer
Paydeer is India's leading Fintech company, aiming to facilitate bill payment facilities in rural areas of India through the Bharat Bill Payment Service. Paydeer has opened its stores across the country, where apart from its digital bill payment service, it provides money transfer, AEPS service, insurance, and loan service. 
The Paydeer bill payment service is based on BBPS, and, through this, people in urban, semi-urban, and rural areas can deposit their bills securely and without hassle.
Conclusion
To start the BBPS service, you can apply online on the Paydeer portal and open a retail store by talking to the company's given number. Paydeer will open you a retail store for very little money. The BBPS service makes people's bill payments easy service.