The digital revolution in the 21st century has given a new impetus to development worldwide. Today India is also one of the fastest-growing economies in the world. But it is also imperative to strengthen the rural economy to speed up India's development. India is called the country of villages, there are more than 6,00,000 villages, and about 65% of the country's population still lives in villages.
Therefore, it is essential to strengthening the rural economy for the country's digital progress in rural areas. But even today, many villages of the country lack basic banking and financial facilities. In such a situation, taking an important step, the Reserve Bank asked NPCI to create a banking system that could include the people of rural areas in the mainstream of economic development. After a few years of research, NPCI introduced Aadhar Based Payment Service (AEPS).
What is AEPS?
AEPS is a payment system based on Aadhaar. Consumers without the need for a bank passbook and debit cards can withdraw or deposit money or get balance information from their Aadhaar linked bank account. It is elementary, and with the help of BC (Bank Correspondent), the consumer can do transactions only by his Aadhaar number or fingerprint.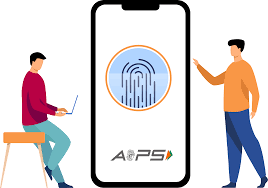 Is AEPS safe?
AEPS is a payment service based on an Aadhar card linked to your bank account. AEPS service provides a cash deposit, withdrawal, and balance inquiry facility through your Aadhaar number and fingerprint or Iris scan, which is entirely secure. AEPS service is considered more secure than other payments.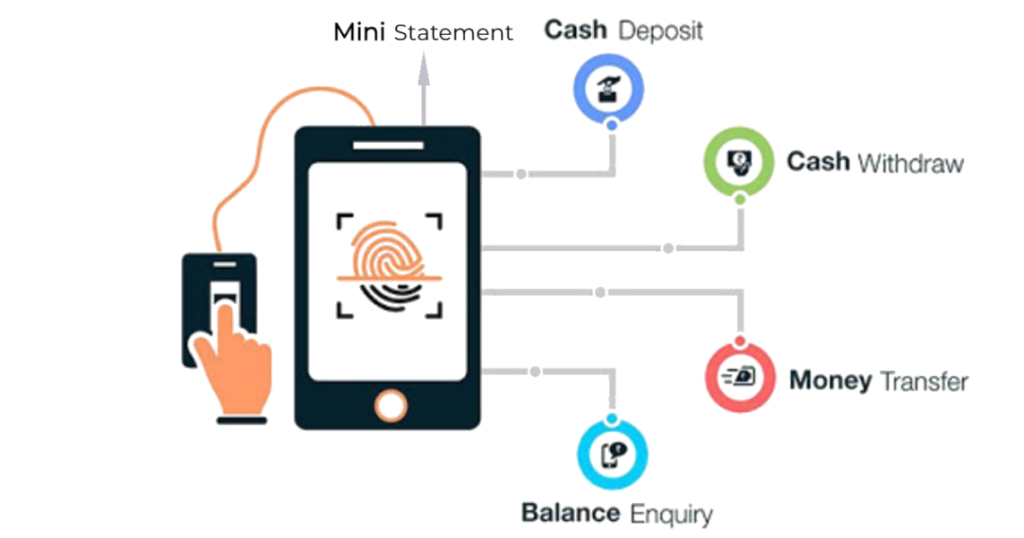 Services provided by AEPS
AEPS provides the following types of services –
1. Balance information
2. Cash deposit
3. Cash withdrawal
4. Micro ATM
5. On base
6. Mini statement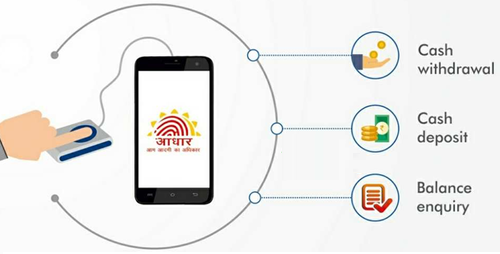 Benefits of AEPS Services –
AEPS service has made banking services easy for people, and through this, people in rural areas where banking services are negligible can also make their lives easier by using them. Let's have a look at the benefits of the AEPS service: –
1. No need for a bank passbook, debit card for cash deposit or withdrawal
2. No physical appearance is required at any bank
3. No need for a bank account number
4. No extra charge
5. Instant payment of NREGA, Social Security Scheme
6. The facility of Transactions by Fingerprint and Iris Scan
7. Easy payment of central and state government facilities
8. Easy payment for disabled people and old-age people
Essential things to keep in mind for AEPS service –
1. To use the AEPS service, linking Aadhaar with a bank account is necessary.
2. A person with more than one bank account can use the AEPS service from the primary bank account only.
3. Through AEPS, you can do Transactions only from that particular bank account linked with Aadhaar.
What is the transaction limit of the AEPS service?
Through Aeps service, one can quickly get a Minimum of 100 rupees and a maximum of 10000 rupees daily.
How to start AEPS service
Now anyone with little understanding of computers and digital gadgets can start AEPS service with Paydeer. It is straightforward and convenient, as you can easily apply online on the portal of Paydeer. And earn a good commission on AEPS service as a retailer.
Through AEPS service, retailers can withdraw and deposit cash from customers' bank accounts with the help of fingerprint and iris scanners based on Aadhaar numbers, besides giving bank balance information to the customer. In this way, with the service of Paydeer, retailers can increase their business and earn extra income.