India's government has taken a number of steps to encourage and promote digital bill payments in the country. As part of the "Digital India" campaign, the government wants to make a "Faceless, Paperless, Cashless" economy that is digitally empowered.
There are different kinds of ways to pay digitally. Some of these are using debit/credit cards, internet banking, mobile wallets, digital payment apps, UPI (Unified Payments Interface) service, bank prepaid cards, mobile banking, etc.
Digital bill payment methods are often easy to use and more convenient than traditional methods. They also allow customers to pay from anywhere and at any time.
After the government got rid of cash, people slowly started using digital bill payments, and even small merchants and shop owners started accepting digital payments.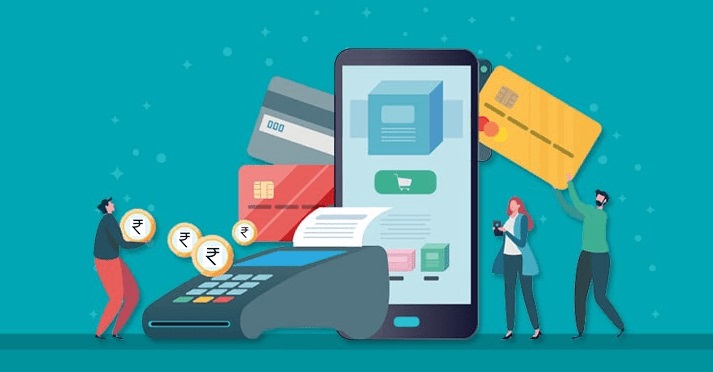 Benefits of Digital Bill Payment
1. Instant Payment: If we talk about digital bill payment we experience many things like secure payment, convenience, instant bill payment, and so on, now if we have a debate on how instantly some amount of payment is transferred to any other person's bank account we can definitely have an idea that it only takes minor seconds to transfer money as there is no physical appearance required, there is no time limit either and what it takes to deliver secure and instant bill payment is one click from your phone and you can transfer your desired limitless money to anyone at any point of time and from anywhere and lastly to any banking account without paying any taxes or banking fees.
2. Higher payment security: This is all strange because digital bill payments are now more secure than ever. Many digital technologies like password security, face lock, and biometrics can prevent tokenization, theft, and fraud. These methods stop fraud and protect funds. Their customers admire their speed and convenience.
3. Low-risk theft: Digital bills have the top give up making cash transactions since a digital price platform may be blocked at once in case of risk and theft. Cash payments, however, are different because once the cash is gone, it has very little to no chance of returning. Further, it's never a good idea to carry bundles of cash with oneself while at the same time it's not an easy thing to do.
4. Convenience and Easy Access:  One of the best things about cashless bill payments is that the payment process is faster and you don't have to fill out a lot of information. You don't have to wait in line to get money out of an ATM or carry cards in your wallet. Also, when banks go digital, customers will be able to use their services 24 hours a day, 365 days a year, and even on bank holidays. This is how a lot of services, such as digital wallets, UPI, etc., work.
5. Save Time and Money: It only takes a few minutes to set up a digital bill payment, and it is considered much safer than paying by check. Online banking reduces the risk of identity theft even though there are security risks involved. People are increasingly shifting to digital payments and making use of online bill pay, which saves them time and money.
Extra Tip: Paying your bills online through Paydeer is convenient because you can do it all in one place. You don't have to log into multiple websites and remember multiple passwords. Whether you receive your digital bill, you can use the Paydeer app to schedule bill payments.
Conclusion
Against the backdrop of demonetization and India's efforts to move toward cashless transactions, the number of digital bill payment options has made us much less reliant on cash transactions. These methods are not only simple and easy to use, but they also offer more security, lower costs overall, and more options.